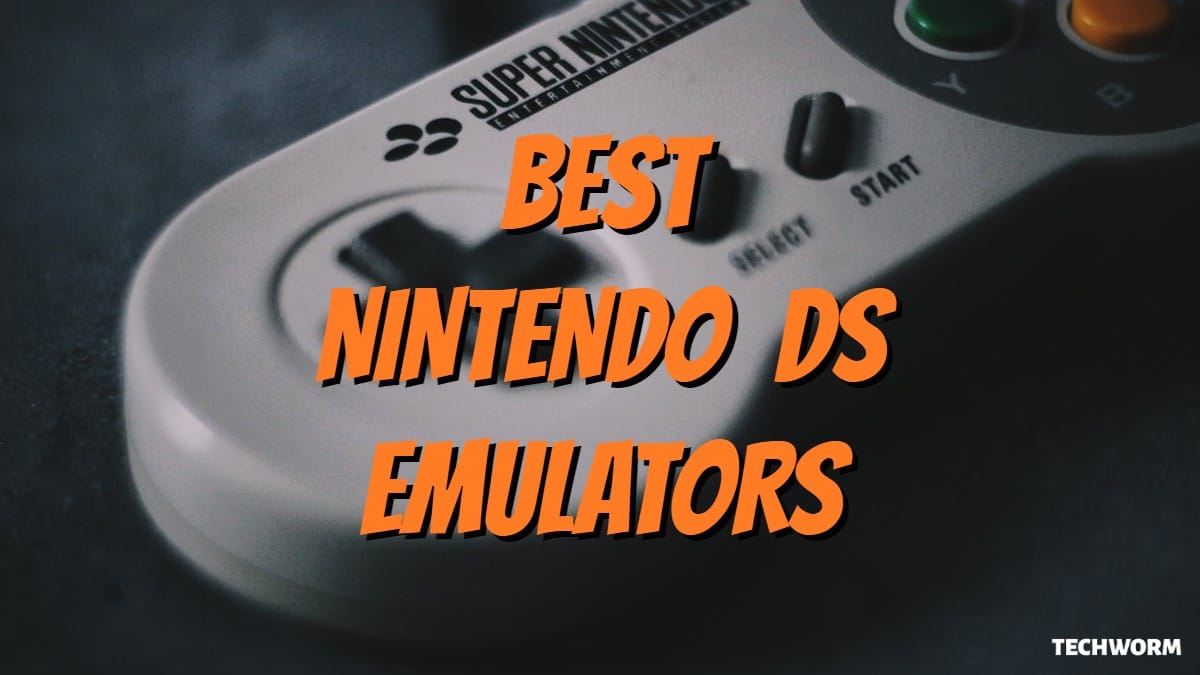 10 best Nintendo DS emulators for PC, Android – play Pokemon games
Are you looking for Nintendo DS emulators?
Do you want to play DS games like Pokemon, Mario, The Legend of Zelda and Metroid Prime Hunters? If your answer is "Yes" then luckily you came across the right article.
In 2004, the Nintendo DS was the most advanced dual-screen portable game console developed and marketed by Nintendo.
Despite being Marketed as an experimental "third pillar" in Nintendo's line of consoles, Nintendo has sold approximately 154.02 million units of this handheld console.
If you want to play Nintendo DS games and want to relive your childhood memories, a Nintendo DS emulator could help you.
RELATED: Best Nintendo Switch Games You Must Play
---
Are there good DS emulators out there?
Yes, there are a lot of feature rich Nintendo DS emulators. You can easily install these emulators on a Windows or macOS PC.
In addition, DS emulators can also be installed on Android smartphones. DS emulators make the task of playing Nintendo DS games a breeze.
---
Best Nintendo DS Emulators For PC
Here is the best Nintendo DS emulator for playing Pokemon games on PC.
1. MelonDS
Thanks to its great popularity among the Nintendo DS Gaming community, the first best DS emulator on the list is MelonDS.
Features like the OpenGL renderer, 3D scaling, joystick support, local multiplayer, and online connectivity help MelonDS stand out from the crowd.
MelonDS uses your system's hardware resources to provide fast and accurate Nintendo DS emulation.
In addition, the 2D and 3D rendering by the MelonDS emulator is almost pixel perfect. This NDS emulator is updated regularly and the developers are very active when it comes to fixing bugs.
Another remarkable feature of MelonDS is the ability to save progress whenever a player wishes. While you play games, MelonDS displays live FPS. MelonDS is currently available for Windows and Linux. Since MelonDS is an open source emulator, its use is completely free and does not disturb gamers with ads.
Download MelonDS
---
2. DeSmuME
DeSmuME is another famous emulator for Nintendo DS and you can also consider it as an ideal alternative to MelonDS.
Similar to MelonDS, DeSmuME allows users to play exclusive DS titles with maximum graphics. By using DeSmuME, you can scale your games according to your preferences.
DeSmuMe allows users to customize graphics and emulation settings according to their system configurations. You can either opt for high graphics quality combined with poor performance or low graphics quality with flawless performance.
DeSmuMe is currently available for Windows and macOS. We advise our readers to download DeSmuME DS emulator using the links provided in this article, as downloading it from a third party or untrusted site can be dangerous.
Download DeSmuMe
---
3. RetroArch
Unlike MelonDS and DeSmuME, RetroArch is an all-in-one emulator and it can be used to run games from all retro mainstream consoles like NES, SNES, DS, DSi, 3DS, 64, Atari, MAME and many others.
Use your Pokemon ROM to play Pokemon games using this popular DS emulator for PC.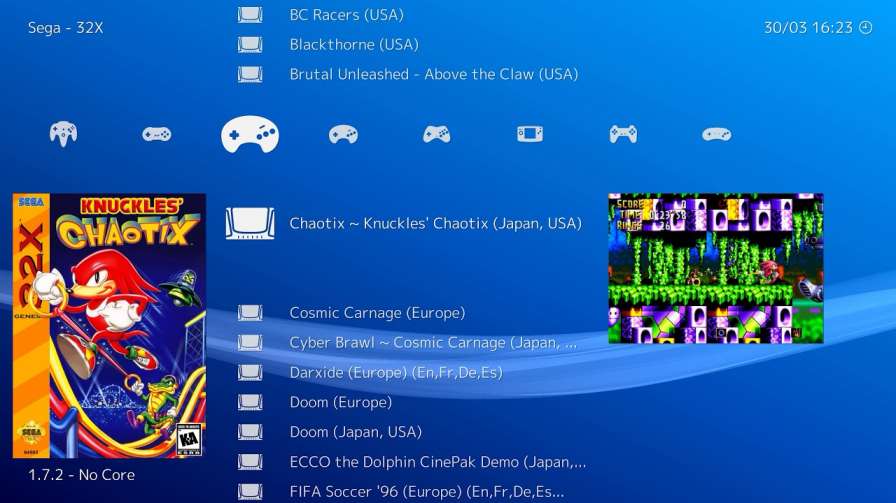 The developers of RetroArch have said that users will soon be able to run original game discs from RetroArch.
Some of the main strengths of RetroArch are shaders, netplay, rewind, next frame response times, advance, machine translation, blind accessibility features and much more. RetroArch can be downloaded on Windows, macOS, and Linux.
RetroArch's decoder-oriented menu makes the game navigation process a snap. Using RetroArch, you can record your gaming session and even broadcast your game on Twitch. Finally, RetroArch Shaders improve the rendering of old games.
Download RetroArch
---
4. No GBA $
No $ GBA is an ideal emulator for anyone who uses an old computer system or wants to enjoy DS games on a low power laptop.
This DS emulator for NDS ROM supports running Nintendo DS homebrew.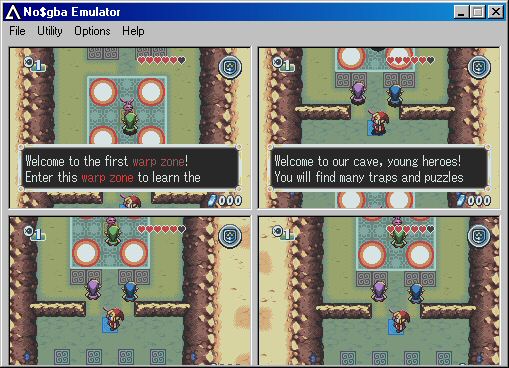 Some notable features of No $ GBA are cheat code support, joystick support, and status save option. In addition to DS ROMs, you can also run commercial GameBoy Advance ROMs on No $ GBA. Unfortunately, you cannot play multiplayer titles on No $ GBA.
No $ GBA can be installed on Windows 10, Windows XP and MS-DOS computer system. Overall, No $ GBA is one of the best emulators for the Nintendo DS.
Download No $ GBA
---
5. NeonDS
NeonDS is another reliable NintendoDS emulator. You can easily run most commercial ROMs on NeonDS. Since the emulator consumes very little system resources, it can run smoothly even on aging desktops and low power laptops.
The next notable feature of NeonDS is its compatibility with OpenGL 2.0. Simply put, this means that the rendering system is optimized for OpenGL 2.0 and you can easily save your game.
Unfortunately, NeonDS is under development at the time of writing.
Download NeonDS
---
Best Nintendo DS emulators for Android
1. DraStic DS emulator
DraStic DS Emulator is the most feature-rich Android DS emulator and it can easily handle any NDS game no matter what you throw at it.
This emulator allows users to customize the placement and size of DS screens according to their preferences. Using save states, you can save and resume your progress whenever you want.
Few of the noteworthy features of the DraStic DS emulator are controller customization, hardware controller support, fast forwarding, and Google Drive support.
If you have a high-end Android smartphone, you can even improve the graphics rendering with this emulator.
The DraStic DS emulator can be directly purchased and downloaded from the Google Playstore.
Download the DraStic DS emulator
---
2. Nds4droid
The next best Nintendo DS ROM emulator on the list is Nds4droid. Despite being a free DS emulator, Nds4droid offers outstanding performance coupled with visually impressive graphics quality.
Similar to DraStic DS emulator, you can save your progress in Nds4droid. In addition, the frameskip option in Nds4droid is useful for more economical or older Android smartphones. It should be noted that Nds4droid is an older NDS ROM emulator and has not received any updates for quite some time.
Having said that, Nds4droid is an open source emulator and it doesn't have any built-in purchases and ads.
Download Nds4droid
---
3. EmuBox
EmuBox is another free emulator for Android smartphones that supports PlayStation, SNES, GBA, NES and Nintendo DS ROMs. Using this emulator, you can use up to 20 save slots for each ROM.
EmuBox also allows users to connect and play with an external controller. You can even play around with the emulator's settings for optimized performance. Finally, the ability to speed up gameplay can help you save time.
As for the downsides, EmuBox comes with a few ads.
Download EmuBox
---
4. NDS emulator
The last best emulator for playing DS Pokemon on the list is the NDS emulator. As the name of this emulator suggests, it is dedicated to running NDS ROMs on Android smartphones.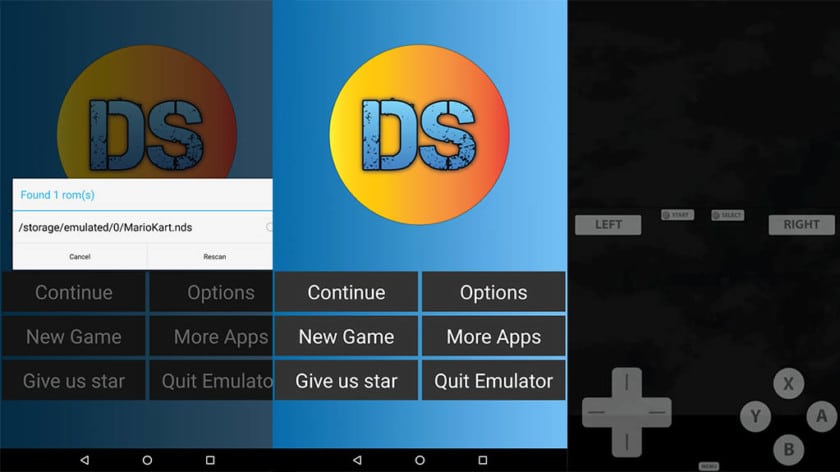 Similar to other Android emulators on the list, basic features like support for external controllers, save states, loading states, and customizable on-screen gamepads are available on the emulator NDS.
Download the NDS emulator
---
5. SuperNDS
Last on the list is SuperNDS. The free DS emulator works great and supports NDS, ZIP, 7z, and RAR file types.
Other important elements like save states, ROM browser, multilingual support are all present in this emulator. If you experience crashes while using this emulator, try to clear the RAM on your smartphone and restart the emulator.
Additionally, the developers mentioned that using uncompressed ROM can dramatically improve performance.
Download SuperNDS
---
What are the best Nintendo DS emulators?
Some of the best Nintendo DS emulators are DraStic DS emulator, MelonDS, RetroArch, and No $ GBA. You can use these emulators to run Nintendo DS ROMs on your PC or Android smartphone.
---
Which DS emulator is best for Pokemon?
The best free DS emulators to play Pokemon are DraStic DS emulator, MelonDS, and RetroArch.
---
CONCLUSION
So here are some of the best Nintendo DS emulators that are worth checking out. Share your personal recommendations for the best NDS emulators for playing Pokemon in the comments section below.