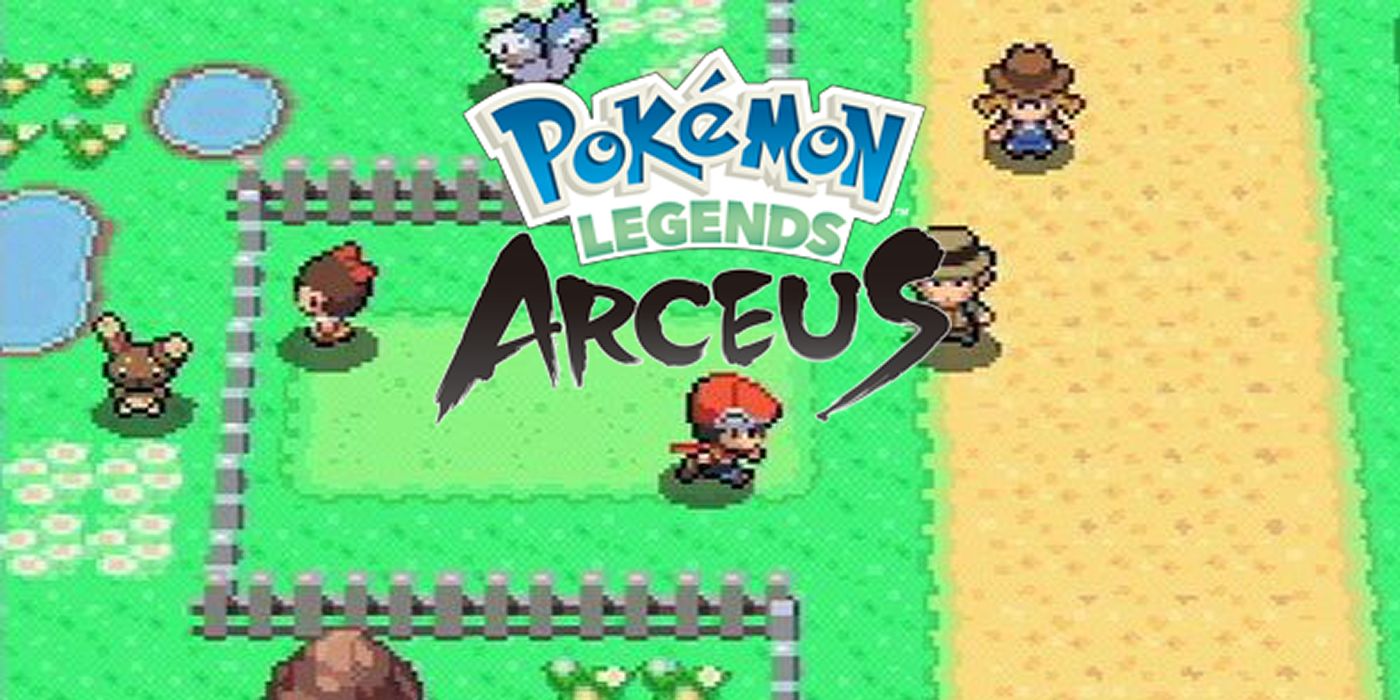 Arceus would look like the Nintendo DS
Pokémon Legends: Arceus will be in 3D, but could have performed well as a pixelated Nintendo DS game bringing back the classic Sinnoh art style.
The upcoming game Pokémon Legends: Arceus is an open-world adventure set in the historic Sinnoh region. The gameplay will focus on the creation of the first Pokédex, and potentially explain the origins of trainer journeys and Pokéballs. Pokémon Legends: Arceus will be available on Nintendo Switch in early 2022, and the trailer features a beautiful, hyper-realistic world that can be fully explored. However, the game could have looked just as good in Pokémon Diamond and Pearl characteristic pixel art style.
Recent Pokemon games have focused on 3D designs, moving away from the original pixel worlds and adorable sprites of previous generations. While 3D spaces can provide a more detailed experience, this has been shown in other games like Minecraft and Terrariums, among many others, that a pixel art style is always appreciated by gamers. Currently, Pokémon Legends: Arceus has a style similar to the popular Legend of Zelda: Breath of the Wild, with vivid colors and awe-inspiring landscapes that create intriguing and semi-realistic environments to explore.
Related: Pokémon Legends: Pikachu Is A Game Anime Fans Deserve
While the Pokémon Legends: Arceus The trailer features the exciting new take on the Sinnoh region, that hasn't stopped fans from imagining what the game might look like in a retro Pokemon style. NAR on Twitter shared fanart of what the main characters might look like if made in a pixel art style for the Nintendo DS, instead of 3D models. Pokémon Legends: Arceus would look very different with these more classic designs, but wouldn't be a bad alternative if the developers had chosen to go such a route.
Retro Pokémon Legends: Arceus characters are beautiful
The landscapes would probably be simplified if Pokémon Legends: Arceus was modeled on Nintendo DS games like the original Pokémon Diamond and Pearl. A top-down view would obscure parts of the map, changing the landscapes to be smaller and more sprite-based, and the game would likely not have Pokémon appearing in the overworld. The grass would be agglomerated into squares and the water bodies would not realistically sparkle. It would also create a different vibe compared to the wild and undeveloped expanses of the Sinnoh region seen in the Pokémon Legends: Arceus trailer.
Since many of the mechanics featured in the game's trailer rely on different camera perspectives, such as sneaking up on Pokémon to catch them, a Nintendo DS design choice wouldn't have been possible for Pokémon Legends: Arceus. This new game draws on the specifications of the Nintendo Switch to bring to life the great concepts that make up the known gameplay. However, imagining this Pokémon Legends: Arceus could have looked like on the Nintendo DS is a fun way for fans to tie in the newly redesigned Sinnoh region with Diamond and Pearl original designs.
Next: Is Pokémon Legends Just A Game Or A New Pokémon Series?
Source: NAR / Twitter
Nintendo Switch player reaches maximum hours of play
About the Author