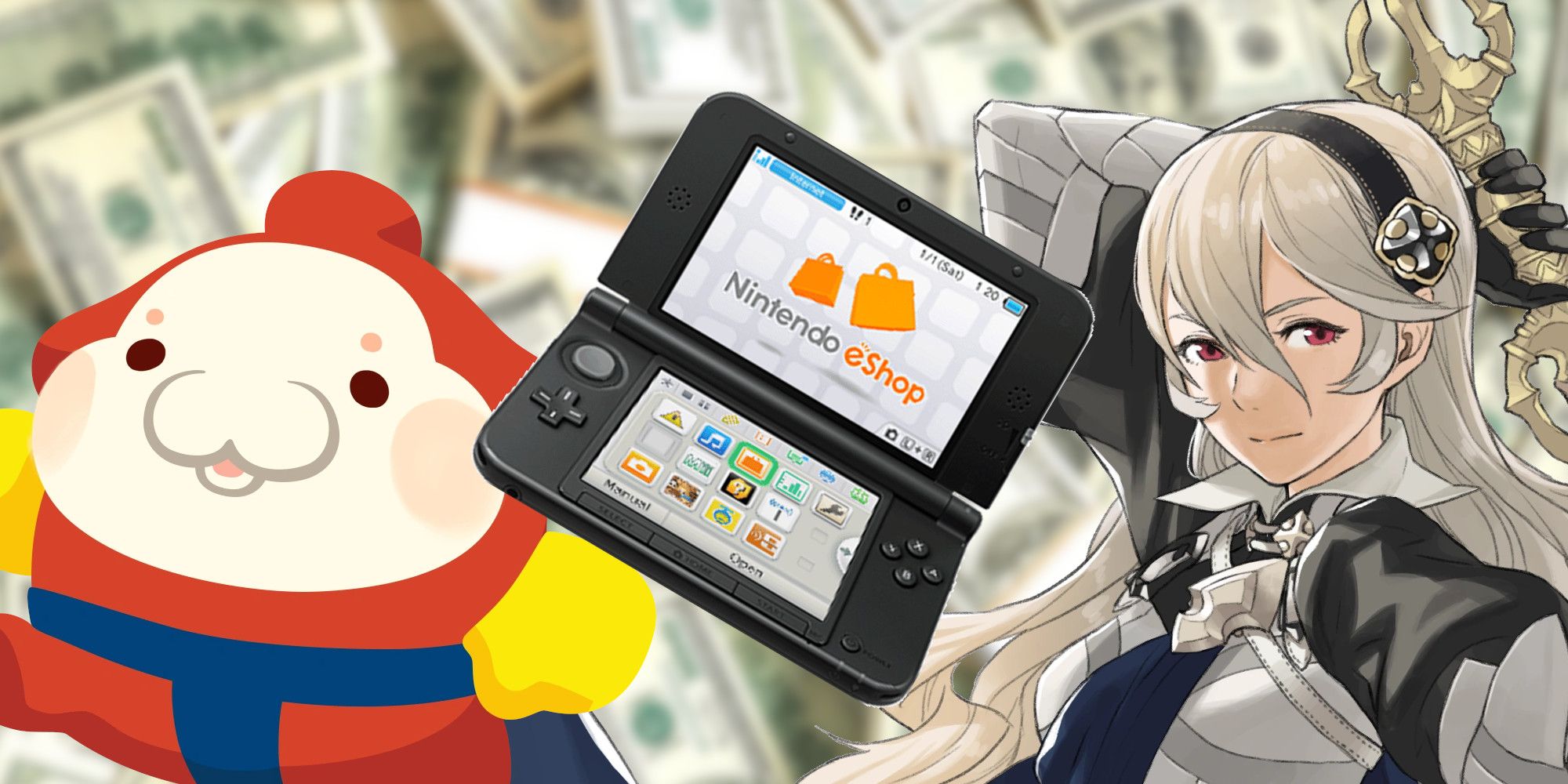 Best Nintendo 3DS games to buy before the eShop closes
nintendo made the controversial decision last week to permanently shut down the 3DS eShop and Wii U eShop in March 2023, meaning players only have a limited time to purchase certain games before they disappear definitively. Although physical copies of games are still available for purchase from retailers, there is a large amount of download-only games that will not be available in any form after the shutdown. Adding funds to the store will no longer be possible starting in May this year, so for people who want downloadable games from the system's collection, they will need to act quickly in order to grab some titles.
Although support for games like Pokemon Bank will continue after the 3DS store closes, there are plenty of titles worth buying that will be gone forever. The 3DS eShop has an overall lower quality of titles than its full physical releases, but that doesn't mean the platform's history should be forgotten. It's a little tricky to find games on the system, though, and the eShop interface is somewhat cumbersome to navigate.
Related: The best Nintendo DS games still worth playing in 2022
After looking at the downloadable 3DS library, there isn't much from the last few years worth buying. Besides that, some of the popular downloadable games like Mutant Mudds and Shantae: Risky's Revenge have seen physical releases and ports since their releases. Even with the Nintendo Switch outselling the 3DS and having more software available, there's a long list of 3DS and DSiWare that will cease to be purchasable that system owners should absolutely buy before it's too late. .
Buy Fire Emblem Fates: Revelations before the 3DS eShop closes
Fire Emblem Fates was split into two separate games, much like the different installments of the Pokemon series. Birthrightthe easier variant, followed the story of Corrin as they help their birth family fight the evil Nohr Empire. Conquest was a much tougher storyline that followed Corrin if the player chose to help Nohr rather than his biological family. Revelations was an additional story available as DLC that showed what would happen if no alliance was chosen.
After the release of the two Birthright and Conquesta special physical edition was made available which included Revelations. The problem is that for those who didn't get the special edition, Revelations is only available as a download, which means when the 3DS store closes Revelations will disappear beside him. The Special Edition has the game preloaded on the cartridge, but this version is becoming one of the most expensive and expensive 3DS games. For all fans of Three Houses With every interest in playing the full series, it will be extremely important to grab the base games and reveals before they disappear.
DSi Games Set to Leave Nintendo's 3DS Store
One of the biggest losses from the shutdown will actually be the loss of DSi Store content that was ported to the 3DS. While the system also had a lot of ports like Express League Puzzle and Dr. Mario Express, there were many original downloadable games that will be lost after the 3DS eShop is closed. Among these, the artistic style series is probably the biggest loss as they weren't ported to other platforms like void dark zero Where Powerful flip champions to have.
Related: Nintendo's Next Switch Model Could Be A Foldable DS Switch
the artistic style were hidden gems for the Nintendo DS. They were small puzzle games that often had action elements, but each was radically different from the other. The best were PiCOPiCTwhich allowed players to create pixel art from falling blocks, BOXLIFEall about box cutting, and AQUIA, a match-three puzzler about finding combos in columns. All of these games are only five dollars on the eShop and their gameplay is addictive and hard to master.
Pushmo and Crashmo will disappear from the Nintendo 3DS eShop
Another headache that will disappear from the eShop is games published and produced by Nintendo Pushmo and Crash Mo. Developed by Intelligent Systems, Pushmo and Crash Mo were the two games that revolved around mining blocks of pixel art to create a staircase to the top of a level. It's a game with surprising depth that also works quite well with the 3D effect of the now discontinued Nintendo 3DS.
Pushmo and Crash Mo also had a great level editor that works through the use of QR codes. Even with online services gone, players will still be able to access hundreds of puzzles on the internet. The game has a cute art style that still holds up, and both are reasonably priced at $8 and $9 respectively.
Some of the level 5 editor games will not be available in English
Probably best known for Yokai Watch, Professor Laytonand Ni No Kuni, Level-5 has developed smaller titles for the 3DS alongside well-known Japanese developers. In two collections named Guild01 and Guild02 respectively, six different games were developed which were all released on the English eShop. Although there is a Japanese physical version of Guild01, Guild02 does not have physical versions and none of the games will be available in English after the eShop closes. Unfortunately, these aren't Japanese games easily enjoyed by English speakers, so picking them up now may be the only way for non-Japanese to enjoy the games.
Related: The Best Indie JRPGs That Aren't Actually Made By Japanese Studios
Among the games offered, the best are probably De Omasse Arms Shop, Attack of the Friday Monsters, Crimson Shroud and Liberation Maiden. Although all of them are very different games with niche and unique styles, Omasse Arms Shop sets the bar for uniqueness by being a studio sitcom that's also a rhythm game about forging. All of these games are worth buying and they all have a good price of $8 on the eShop.
Alongside games that will no longer be available, there are those whose physical releases increase in price. Radiant Historia: Perfect Timeline still costs close to retail prices on digital while physical copies have hit close to triple figures. DS games are getting expensive and other 3DS games like Pokemon X and Y are following suit, with prices much higher than their exit value. Even with physical copies still available, these games are going to continue to increase as copies become scarce.
The 3DS and Wii U eShop stores have also had access to a myriad of Game Boy and Game Boy Color games through the Virtual Console which will also be released in March 2023. Although some are of the opinion that the generation was disappointing compared to the Wii and the Switch, systems had plenty of original titles and legacy content. It's disappointing to see these games go, but at least for the next ninety days people with 3DS should check out the eShop and see if there's anything they want to buy first. nintendo permanently closing the shop.
Next: Nintendo Memories shows your most played 3DS and Wii U games
How long Elden Ring takes to beat
About the Author