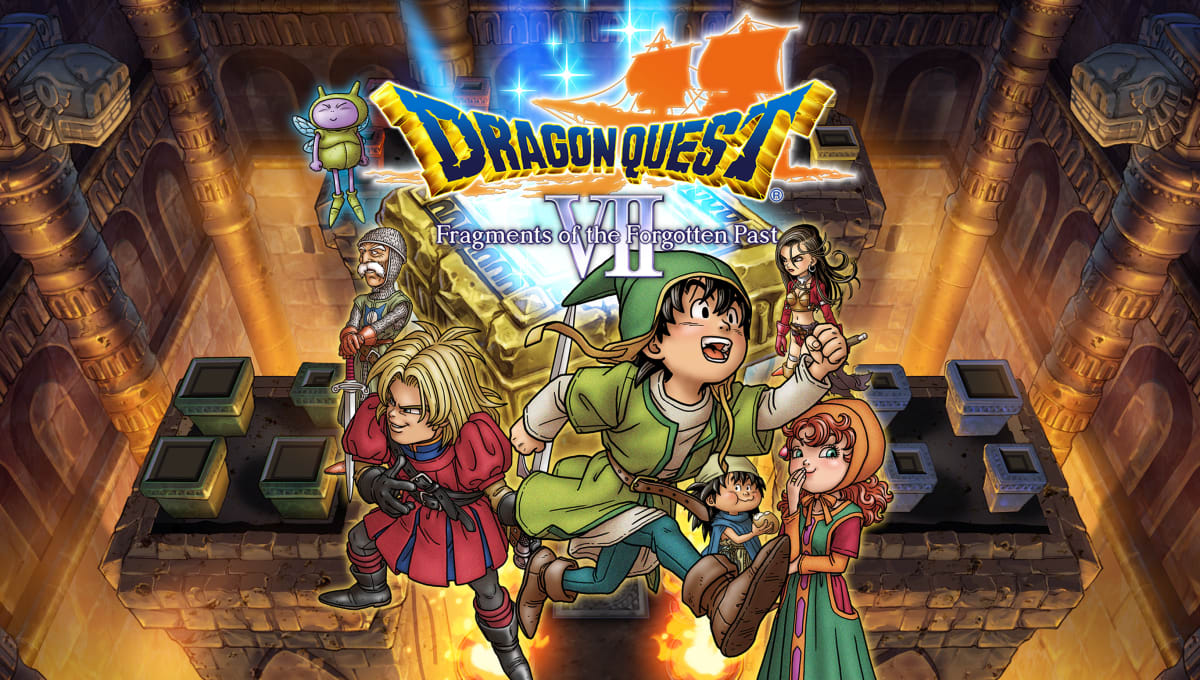 Dragon Quest VII: Pieces of the Forgotten Past on Nintendo 3DS
Travel back in time to save the present as you restore forgotten lands and battle unknown evil in this classic DRAGON QUEST adventure completely rebuilt from the ground up for the Nintendo 3DS system. Customize your party with over 30 vocations and level up in turn-based battles to learn new spells and abilities in this timeless quest!
Featuring character and monster designs by acclaimed artist Akira Toriyama, in Dragon Quest VII you'll explore an ever-changing world filled with mystery, intrigue and danger. During your quest, you will meet a captivating cast of characters who will help you change the weather while solving their problems and saving their lives. Expand and share your adventure even further with the StreetPass™ feature: send and receive Traveler Tablets to explore new dungeons that contain rare monsters and unique gear.
Premium: Get a download code for a free Dragon Quest VII bonus theme when you purchase the digital version of Dragon Quest® VII: Fragments of the Forgotten Past for the Nintendo 3DS™ family of systems from Nintendo eShop or Nintendo.com. You can find the free theme download code on your Nintendo eShop receipt. Offer valid until 09/30/2016 11:59 PM PT