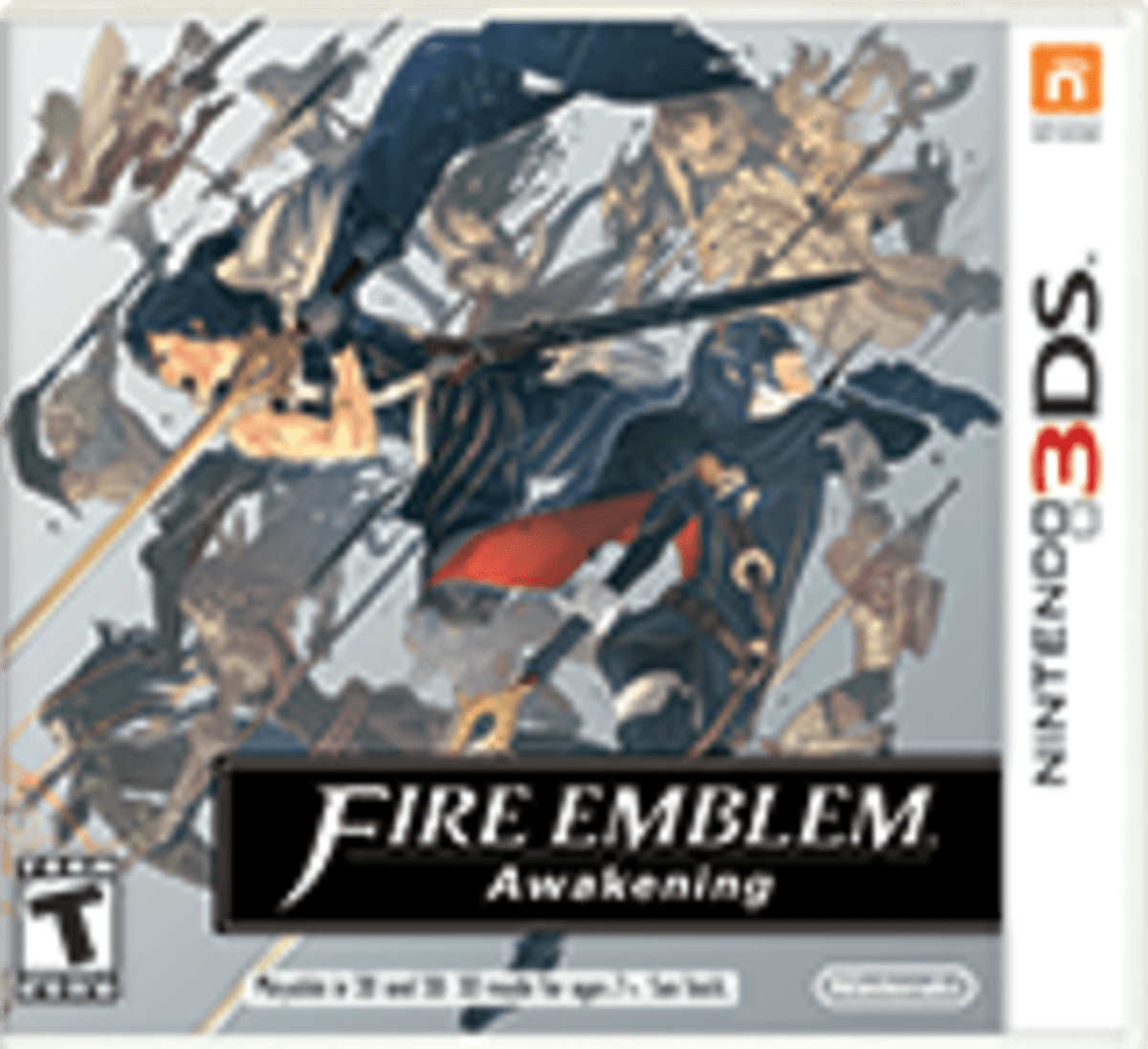 Fire Emblem Awakening for Nintendo 3DS
In the visually stunning game world of Fire Emblem Awakening, you command and fight alongside an army of fiery heroes who stand against an enemy with the power to destroy empires; a black dragon whose agents include armies of the undead. Plan your attack, customize your forces, and guide your heroes while forging alliances that strengthen your resolve in battle and shape the course of history. Lead a team of distinct characters with unique abilities, rich backstories, and evolving relationships that guide the path of your quest. Plan your attack carefully – the lives of your soldiers and the future of the world depend on it.
IMMERSIVE STORY AND VISUALS: The deep and immersive fantasy story is told through beautiful 3D visuals and movies.
DEEP CAST OF CHARACTERS: A massive selection of characters is at your disposal, with unique personality and background story and different class types and skill sets.
DOWNLOADABLE CONTENT: Huge selection of downloadable content will be available for purchase and will provide opportunities to acquire new maps, new story elements, new playable characters, new classes, and rare items and weapons.
CUSTOMIZATION: Create your own custom character and fight alongside heroic characters on the battlefield.
GROWING BONDS IN COMBAT: Team up with characters to strengthen their friendships on the battlefield. The closer they get, the better these friends and allies will fight together. Some characters can even get married!
TEAM UP: Team up with your friend and battle a group of enemies in local multiplayer.
The StreetPass™ function allows you to exchange your team's data. Recruit or battle the other player's team or buy rare items they might be carrying.
the SpotPass™ The feature lets you receive new legacy maps, items, and characters to fight against in Random Battles and Local Multiplayer.