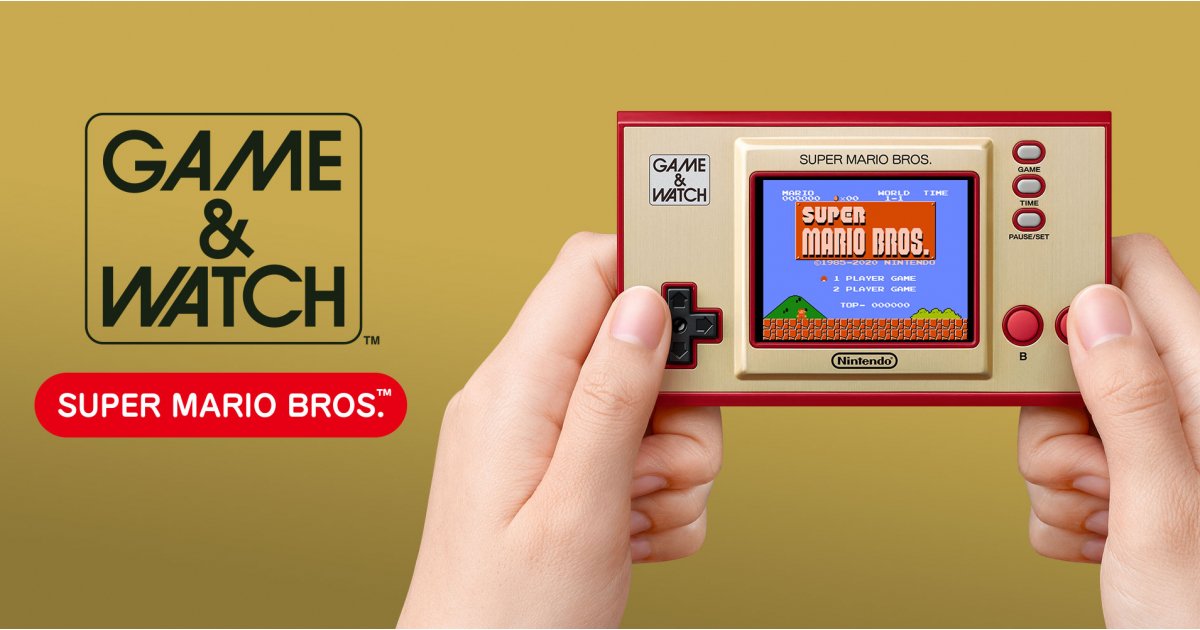 Grab this Nintendo Game & Watch Super Mario Bros console at a fraction of the price!
When it comes to games, Nintendo's classic Super Mario Bros will forever hold a nostalgic place in our hearts.
This is precisely why we jumped out of our seats and shouted "Mario time!" when we spotted this Nintendo: Game and Watch Super Mario Bros Game deal – currently the cheapest ever at Argos, priced at £34.99.
The very first game console released by Nintendo, the Game and Watch was first released in Japan in 1980.
Featuring a color screen and classic retro buttons that instantly remind us of our childhood, this golden console has arrived to celebrate the 35th anniversary of the legend that is Super Mario.
So if you're looking to get your shot of Mario and Luigi at a fraction of the normal price, this case definitely worth your time.
With a two-player mode, as well as Super Mario Bros. The Lost Levels for an added challenge, there's enough action to keep even the biggest Mario fan busy.
Featuring multiple game modes, the console also includes Ball (zoomed in with an extra Super Mario button) and a digital clock that features 35 different Mario animations.
We can't be certain how long this classic game will last, so if you're looking to pick up our Italian friend at a fraction of his normal price, then you better be quick!
What are you waiting for? It's Mario time!