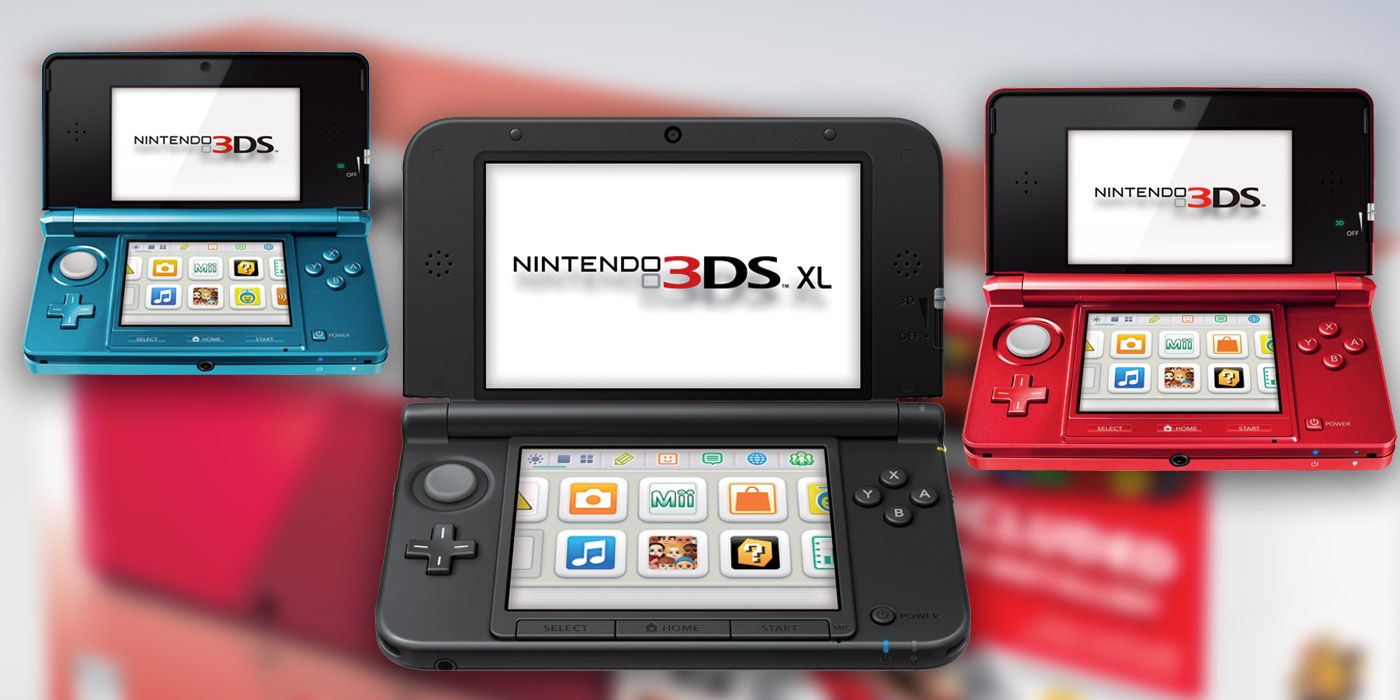 It seems no one uses the StreetPass feature of the Nintendo 3DS anymore.
A 3DS user discovers that no one uses StreetPass anymore after deciding to spend the day in the heart of New York with his handheld.
Many people have fond memories of using the communication app called StreetPass on their Nintendo 3DS. Unfortunately, after scouring New York for other StreetPass users, one Nintendo fan couldn't find anyone else using the feature.
A person on Reddit who goes by the name of itsmefizzy tried to find other Nintendo players in his area. While the Switch seems to be Nintendo's main focus (the company recently announced the Switch OLED model), StreetPass still works for those who want to try making new friends. After spending all day in the city, they couldn't find anyone to connect with using the feature. They didn't even have a chance on the official Nintendo Store. This caused people on Reddit to start commenting that the feature should now be called "StreetPast".
RELATED: Netflix Ceases Services on Nintendo 3DS and Wii U
StreetPass was released with the Nintendo 3DS on February 26, 2011. This feature exclusive to the handheld console allowed players to connect with friends. This was achieved by leaving the device in sleep mode while passing within a certain range of another user. Nintendo also created Nintendo Zones (zones with Wi-Fi access) that allowed players to access StreetPass data from other users who had recently traveled to the zone.
Various games on the system have taken advantage of this new connectivity feature such as StreetPass Mii Plaza. In addition to this game, other popular titles have also supported the feature. Players could collect ghost run data for Mario Kart 7, visit the homes of other users in Animal Crossing: New Leaf, and fight others in StreetSmash to Super Smash Bros. for Nintendo 3DS.
The difficulty in finding StreetPass users suggests that the feature's time has likely come to an end with Nintendo supporting other apps on the handheld (the 3DS eShop will also close soon.) Although 'There are probably people like itsmefizzy who still keep their handhelds in their pockets looking for others to share game data, such people seem rare. If players can't find other users in places as densely populated as New York, the chances of finding someone using it elsewhere are slim.
This news raises the question of whether Nintendo should implement a new social feature for gamers to use. Although the Switch doesn't have an app like StreetPass, many owners of the hybrid console prefer to keep their console docked rather than taking it with them on the go. However, Nintendo has started to dive into mobile gaming with apps like Pokemon Go and Mario Kart Tour this support social features. With that in mind, there's always the chance that Nintendo will surprise fans with something new in the future.
MORE: A look back at the 10 highest rated 3DS games on its 10th anniversary
Source: NintendoLife
What to expect from Rockstar games in 2022
Rockstar Games remains tight-lipped about its next original project, but it still has products confirmed for release in 2022.
Read more
About the Author