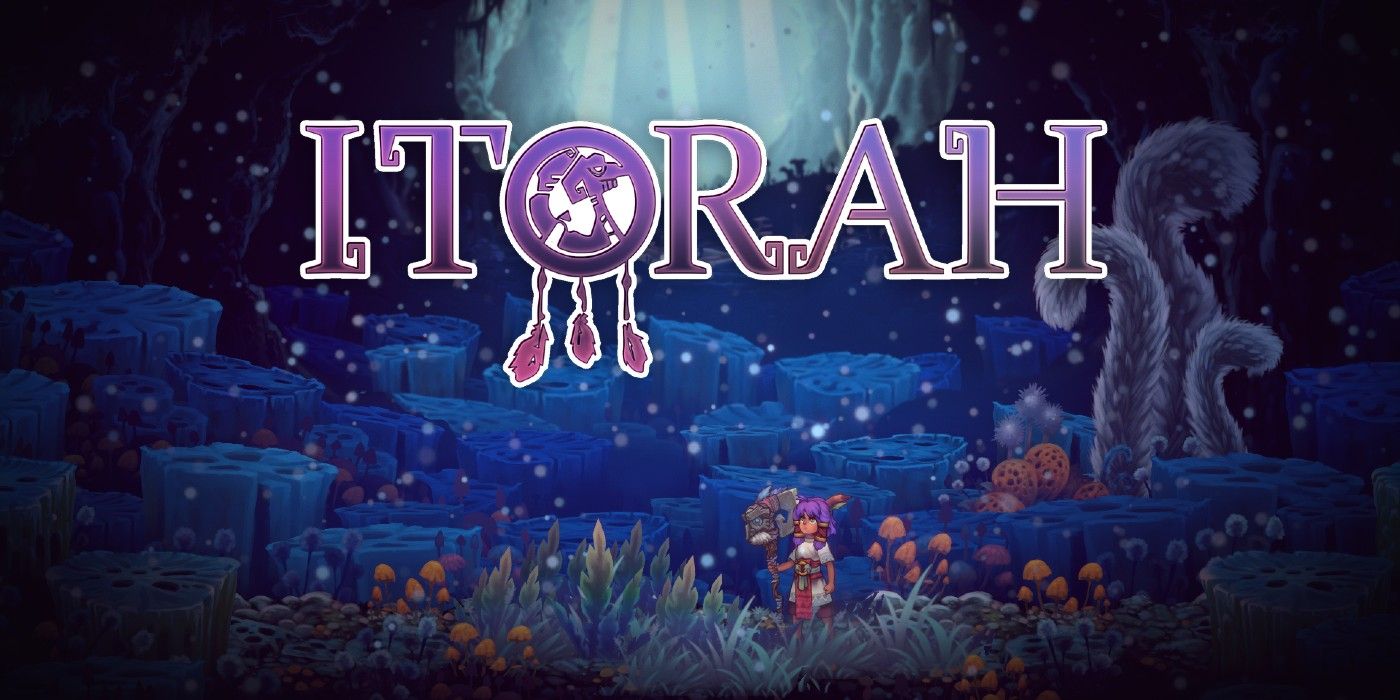 ITORAH inspired by Nintendo's Game Boy is a hand-painted beauty
ITORAH is a brand new side-scrolling platformer inspired by the Nintendo Game Boy from German developer Grimbart Tales, with a hand-painted style.
Indie developer Grimbart Tales has announced a release window for a brand new platformer called ITORAH, which is set to release on Steam later this year. This Nintendo Game Boy-inspired game is a beautifully hand-painted experience that fuses the look and feel of retro gaming with the modern gaming power of today's computer systems.
The creator of the new game, Grimbart Tales, is a small development team, with ITORAH serving as the studio's first title. This beautiful game has been in development for a few years now, and will be available on Steam in September 2019 for users to add to their wishlists. The developer's social media uploaded screenshots, previews and updates for ITORAH for some time now, keeping fans interested in the development of the title updated on the game's progress over the last year or so.
Related: Biggest Game Reveal & Moments From Bethesda's E3 2021 Showcase
ITORAH is heavily inspired by the look and feel of Game Boy-era games, taking that aesthetic and making it work. The Grimbart Tales team adapted an art style indicative of older game graphics with smooth animation and deep colors to bring a new setting called Nahucan to life. As shown in the trailer, hosted on Assemble Entertainment's YouTube page, players will take on the role of the titular protagonist, who must face impending evil through a side-scrolling platformer with various combat encounters and the helps new friends found along the way. The journey will not be easy, as the difficulty of the game will increase as players progress through the levels. Fans will need all the help they can get to save the earth and take on the old gods who threatened to ruin everything.
In addition to a stunning art style, the team has also worked hard to bring a huge amount of life to 2D side-scrolling, bringing over 200 unique animations to the game. Each of the environments has also been hand-painted by the artistic team; the landscape is inspired by South and Central American landscapes, as well as influences from Mesoamerican culture.
Players will be able to unravel the dark mystery that threatens the land of Nahucan later this year. We do not yet know if console releases are planned for this new title; for now, PC is the only confirmed release platform for the game. More info on ITORAH is sure to be released closer to the end of the year, as well as the platformer's eventual official release date.
Next: Yokai Inn Game Is A Ghibli-Style Stardew Valley
ITORAH will be released on Windows PC, via Steam, sometime in 2021.
Source: Assemble Entertainment/YouTube
Poppy Playtime Chapter 2's Scariest Moment Can Only Be Seen By Pirates
About the Author