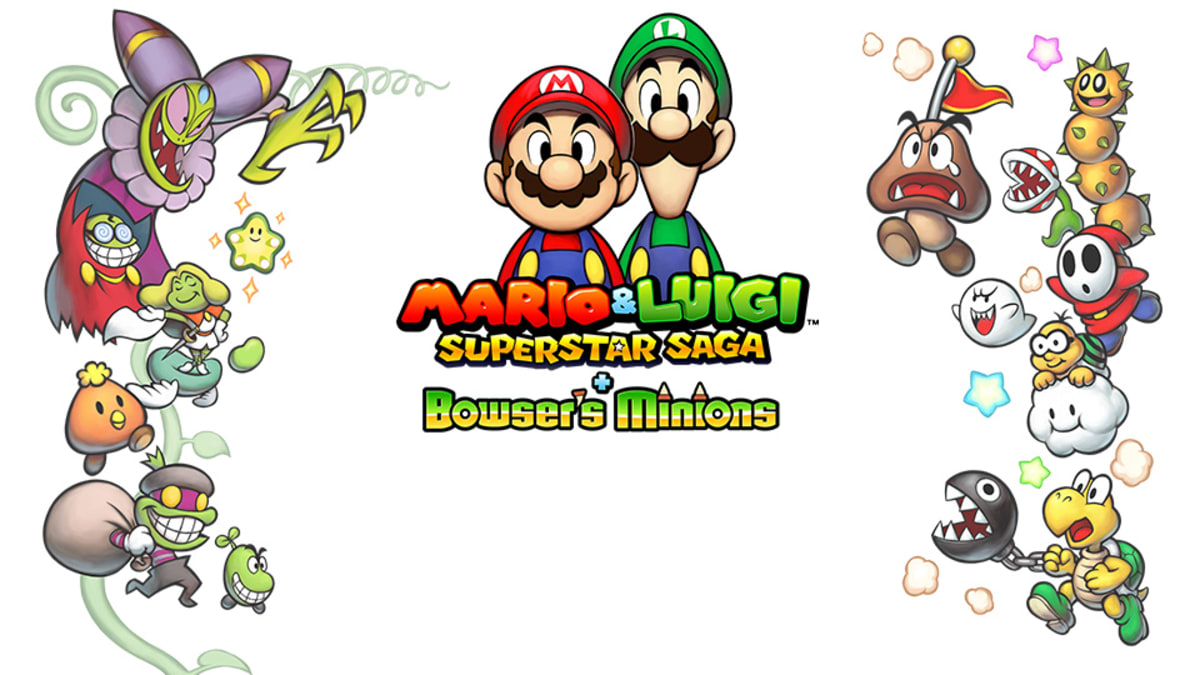 Mario & Luigi: Superstar Saga + Bowser's Minions for Nintendo 3DS
The game that started the Mario & Luigi series returns better than ever. In this renewed classic, Mario and Luigi travel to the Bean Kingdom with Bowser to restore Princess Peach's voice. Control Mario and Luigi simultaneously, using their Bros. Unique moves to solve puzzles and emerge victorious from action-packed battles. Pay attention to enemy patterns and time your reactions to land satisfying counter-hits. Minion Quest: The Search for Bowser mode is included in this remake, which tells the story of the game from the perspective of Bowser's minions. Recruit characters to grow your own army of Minions as you fight to locate your missing leader!
Characteristics:
Mario and Luigi have access to different techniques, known as Bros. Moves, needed to solve puzzles during their adventure. Switch between the two characters at will to open your way and progress through new areas.
Press your button to skillfully dodge enemy blows, land devastating counters, and deal increased damage in combat. Use Bros attacks. which inflict massive damage!
In the all-new mode titled Minion Quest: The Search for Bowser, become the unlikely hero, Captain Goomba. Travel with ShyGuy, Boo and other familiar villains.
The Minion Quest story takes place during the classic Mario & Luigi adventure. Find out what really happened behind the scenes!
Compatible with amiibo™* figures from the Super Mario series, including Mario and Luigi amiibo figures. New Goomba and Koopa Troopa amiibo will be available soon. Goomba, Koopa Troopa, and Boo amiibo figures will each have read/write compatibility.