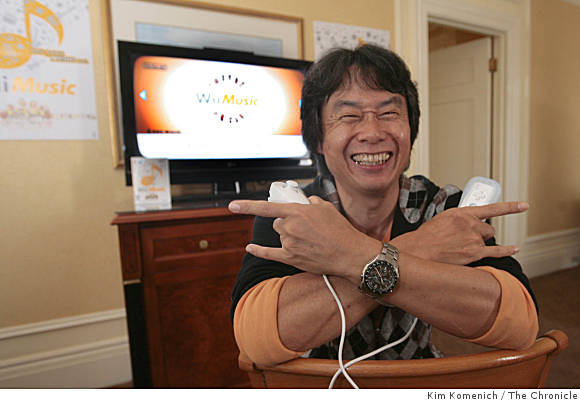 Nintendo's gaming guru pushes the limits of creativity
Shigeru Miyamoto, 55, has often been described as the Walt Disney of video games. Formerly Nintendo's first artist, now its senior general manager, Miyamoto has been responsible for some of the most beloved games in history, including Donkey Kong, Super Mario Bros. and the Legend of Zelda series.
More recently, he helped bring Nintendo back to the top through the development of the best-selling Nintendo DS and Wii systems, which outclassed their competition, redefined the industry and ushered in a new era of gaming. His latest act was to create a wave of casual, family-friendly games like Wii Sports, Wii Fit and its latest title, Wii Music, that encourage all people to use their whole body to play.

Source link