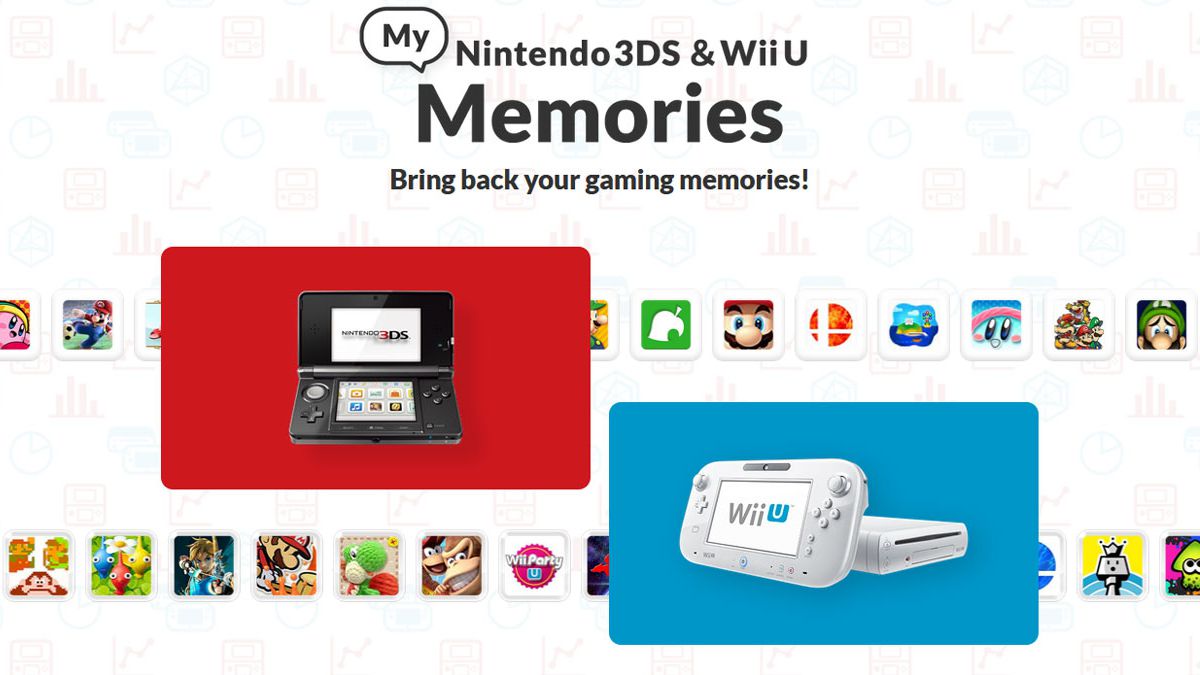 Wii U and Nintendo 3DS: discover your most played games
Nintendo announced the closure of the Nintendo eShop for Wii U and Nintendo 3DS, which will definitely happen at the end of March 2023. Along with this, the Japanese have shared a tool that allows some data to be broken down on the experience that each of the players had with these brackets. Thus, it is possible to discover the hours spent on these consoles or the three most played video games, among other information.
To access My Memories for Nintendo 3DS and Wii U, you must be signed in with the Official Nintendo Account. Once done, just visit the website and click the "Start" button. Then the images for each console will appear and you can select the one you want. Along with total playtime and the three titles you invested more hours in, the tool reports the number of games and the three most common genres based on your experience.
As on other occasions, the results can be immediately shared on social networks.
Thank you for supporting Nintendo eShop on Wii U and the Nintendo 3DS family of systems.

Additionally, you can also look back on your time with them via various game stats: https://t.co/YCkkVFaQ7i

— Nintendo of America (@NintendoAmerica) February 16, 2022
The shop is closing, will it still be possible to download the games?
Nintendo's decision to shut down the Wii U and 3DS eShop is raising questions among gamers. After March 2023, it will no longer be possible to make purchases, so many titles that are only on these platforms will disappear and there will be no possibility of buying them on other systems. The Japanese explained that they have no additional plans in this regard, although it is possible that some titles will be distributed as part of the Nintendo Switch Online service. However, if you purchased a game, you will be able to continue downloading it after the shutdown.
"Even after the end of March 2023, and for the foreseeable future, it will still be possible to redownload games and DLC, receive software updates, and play online on Wii U and the Nintendo 3DS family of systems."
spring | nintendo